The temperatures rise again and the sun beautifies one or the other round of walks. But unfortunately in the news there are more and more reports about dogs that have died painfully in an overheated car. We all know this situation where you just have to leave the dog behind. But you always have to take into account the risk of overheating and take appropriate measures.
In a graphic we have prepared for you how quickly the temperature in a car can rise with the corresponding outside temperature. We ourselves were very surprised at how quickly and extremely the temperatures rise and honestly would have underestimated the topic despite all caution.
Development of heat in the car: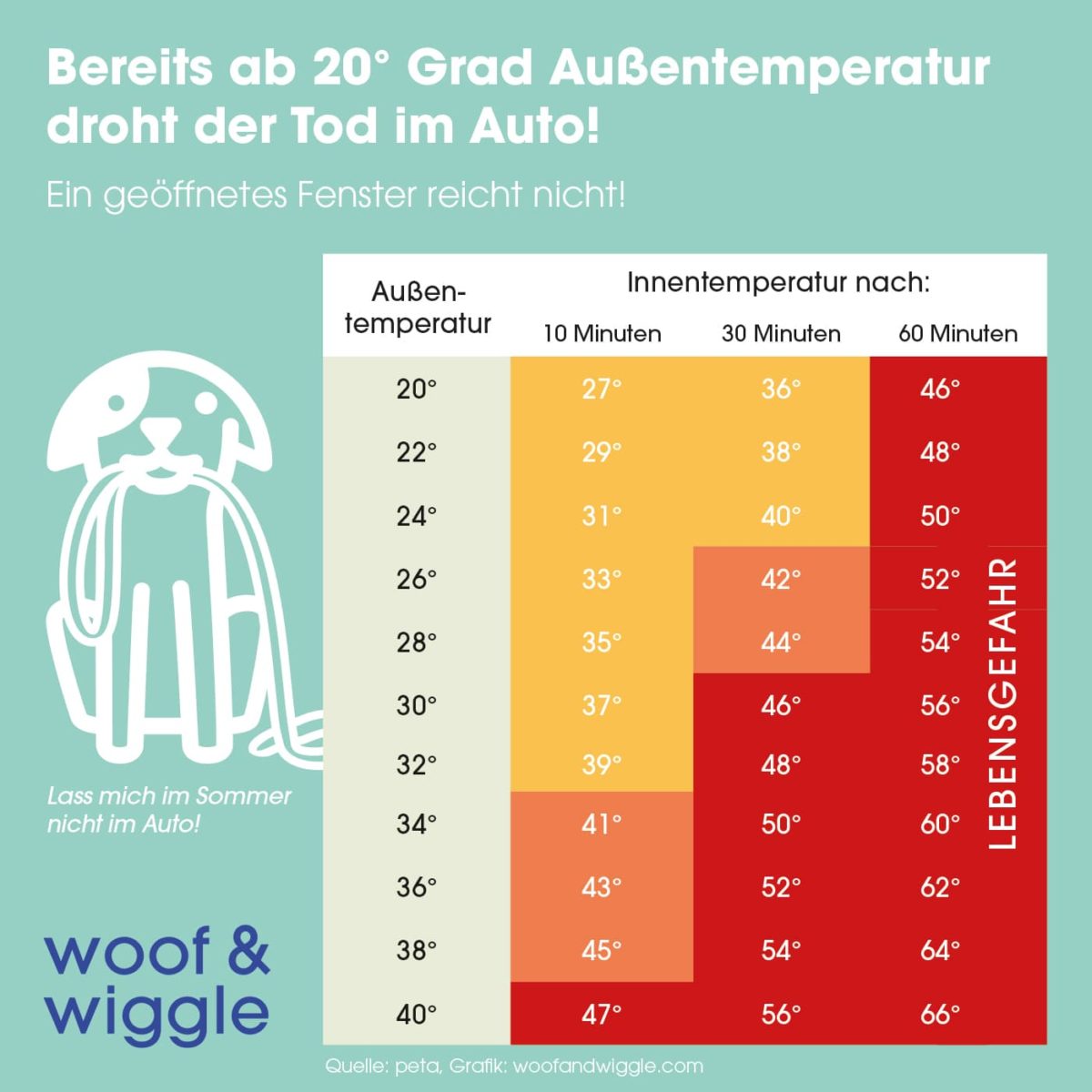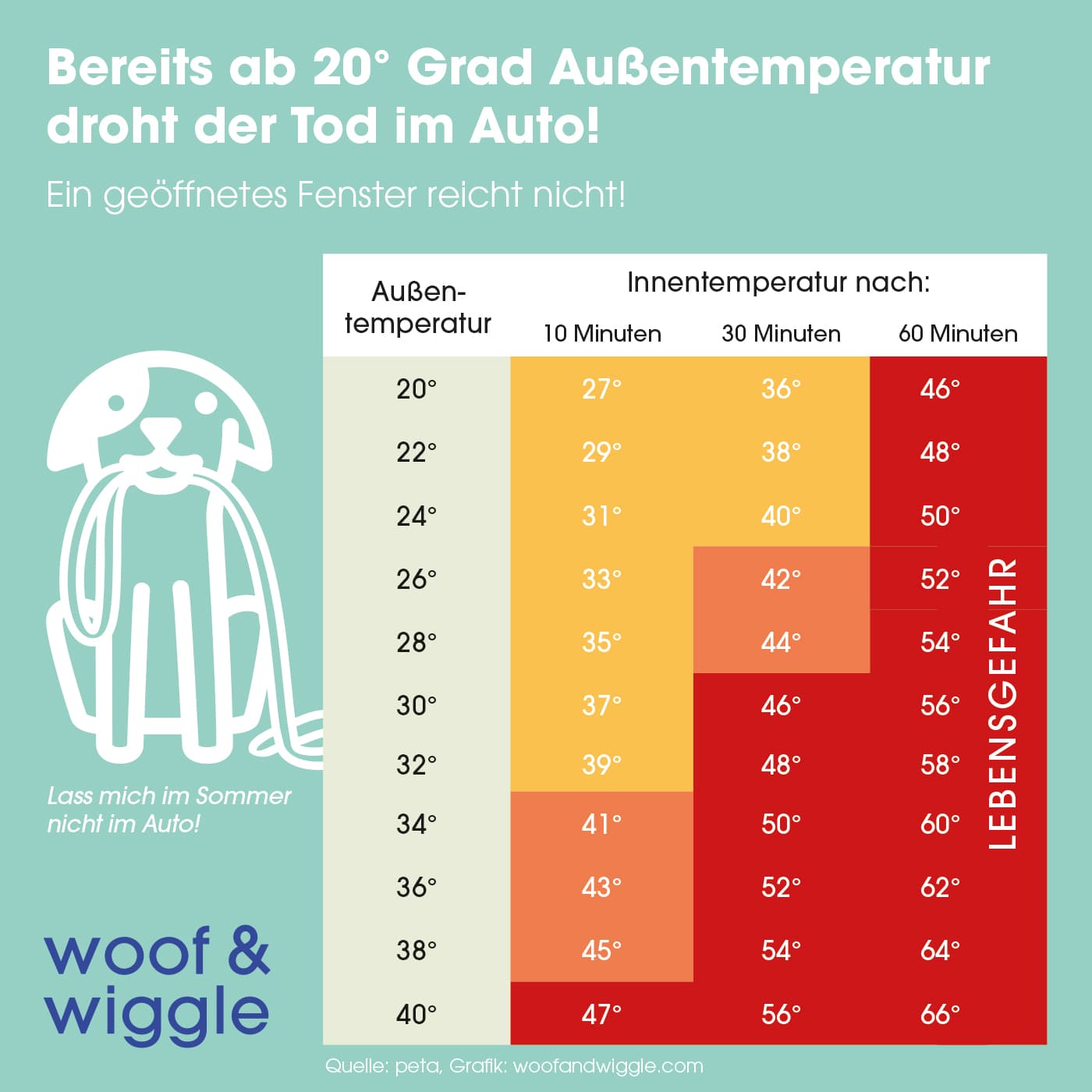 What can you do in the heat for the good of the dog?
Leave the dog at home
Not exposing the dog to any danger would of course be the best option. We try to take this into account in our day-to-day planning and leave it behind in the cool apartment when doing things in summer. Of course, this only works if you haven't been away too long.
Choose a parking space smartly
Parking in the shade does something. For larger purchases, we choose a supermarket with a parking garage, it is pleasantly cool there and logically it does not have any sunlight.
Provide ventilation
Even a little air draft can delay the development of heat. There are extra tools for the car. There are, for example, ventilation grilles that can be clamped between the pane and the door frame. This way ventilation is ensured and long fingers still do not get inside the vehicle. Tailgate displays work similarly. It enables the tailgate of the car to be left slightly open when locked. Both are available in the camping shop and in combination ensure a good draft.
Provide drinking water
Always providing the dog with sufficient water is very important. We are a fan of Petkit's travel drinking bottle. So we always have enough water with us for our Dachshund.
Cool down the harness
Wet harnesses or shirts also help against heat. It stays cool for a while. Simply soak in water.
Your ideas are required …
Do you have any other tips and ideas for the summer? Just leave a comment. We appreciate your suggestions.