Because dachshunds would buy woof & wiggle…
At woof & wiggle we have specialized in high-quality items for small and medium-sized dogs. The dachshund plays a special role at woof & wiggle. It all started in 2018 with our miniature dachshund Mikkel. Since he still has to pose patiently for our products, most of our products have been extensively tested for dachshunds or even optimized for dachshunds. Because we know the characteristics and needs of this breed only too well.
Dog masters and mistresses also get their money's worth with matching accessories, e.g. with our "Dachshund Club" collection.
In any case, on this page we present all the options for your darling.
Everything for the club!
Everything for the dachshund, everything for the club! Out of love for dachshunds, we have designed our own small "Dachshund Club" collection, which is constantly being expanded with new great products. Show your love for your dog with these adorable items. Click here for the complete Dachshund Club Collection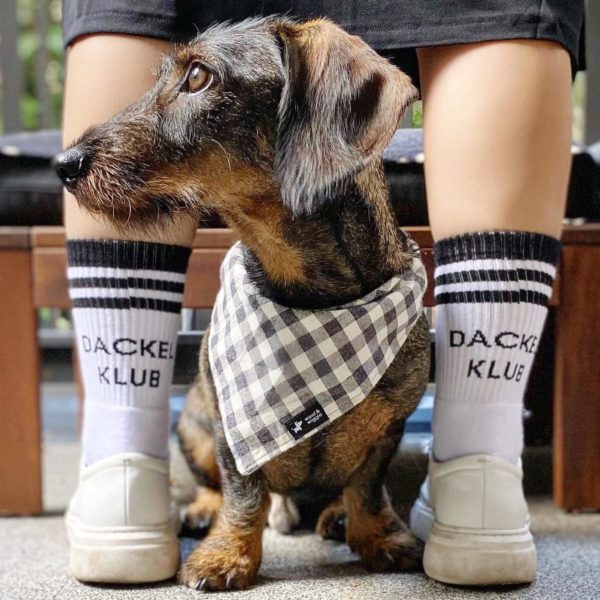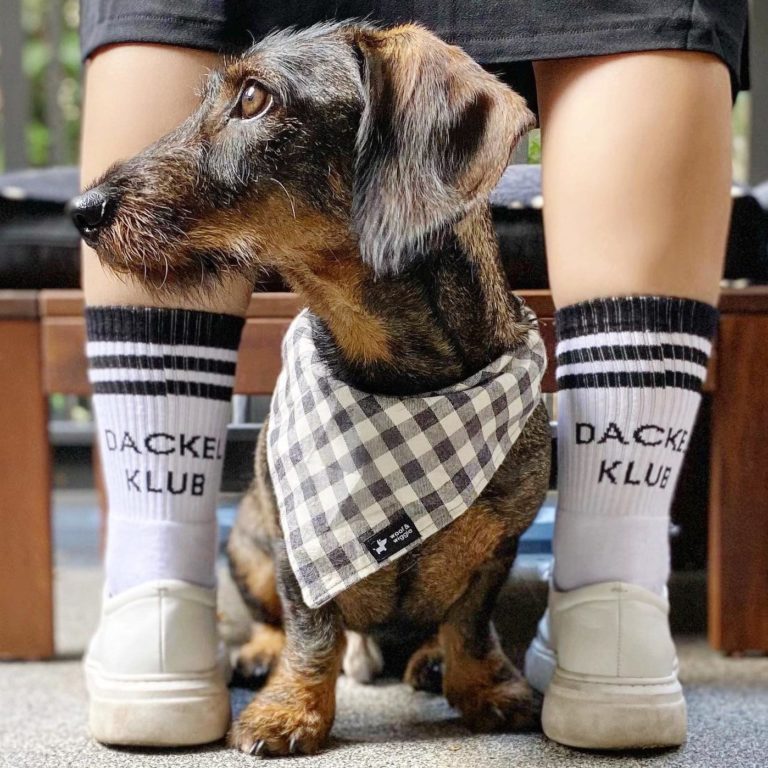 ---
Custom made dachshund sweater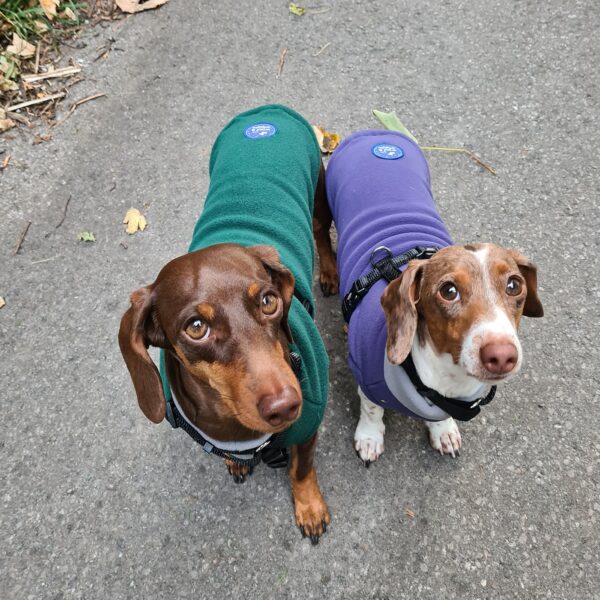 It all started with this product at woof & wiggle, because we just couldn't find anything suitable for our dachshund. Meanwhile our absolute highlight and top seller. And the feedback from thousands of satisfied dachshund owners can't be wrong: finally a sweater for the very special dachshund body! Available in a variety of freely selectable color combinations. Just four simple measurements according to our detailed Instructions and you're good to go. Handling is very easy, we have put together a few tips: Put on and take off the dog sweater correctly. Winter is coming faster than you think. With a sweater, the dog simply has more fun outside!
---
Fleece wrap coat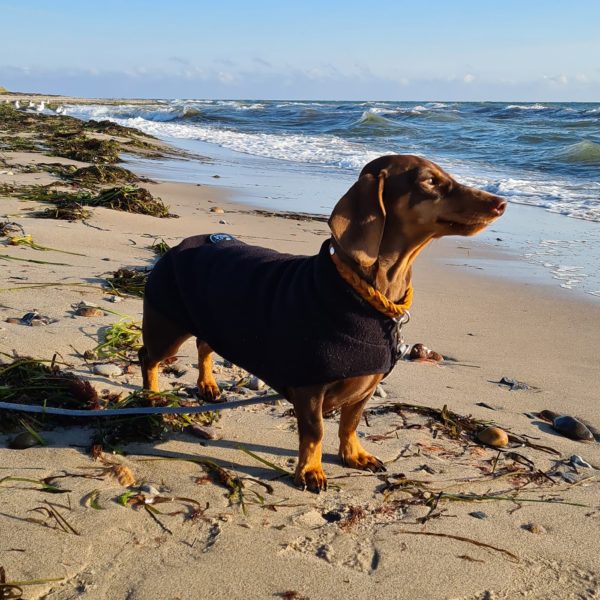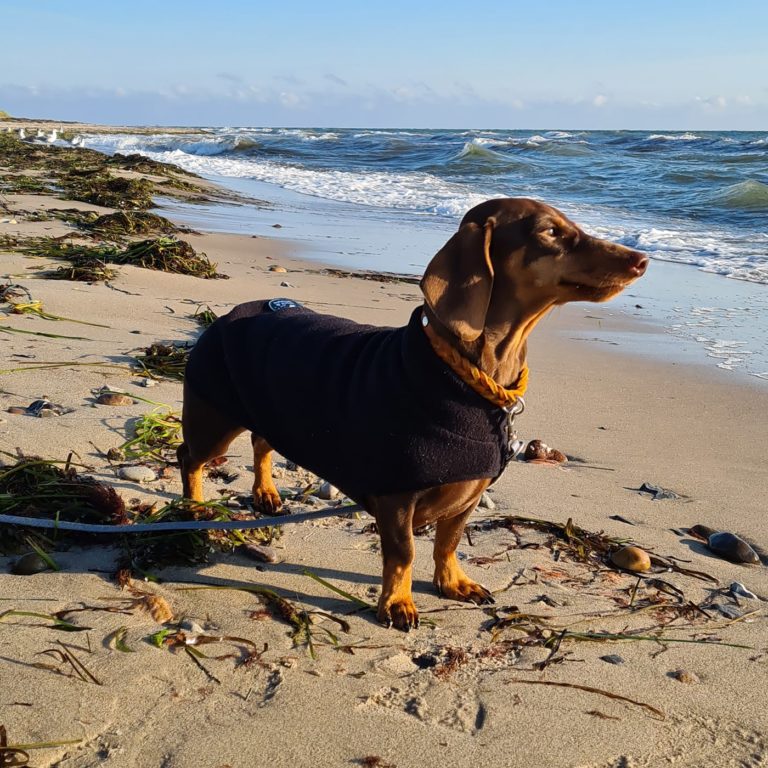 The best of all worlds. Also made of high-quality fleece, this universal dog coat keeps you nice and warm. It's a little quicker to put on and take off than the sweater. It is simply pulled over the head and then closed with a Velcro fastener on the stomach. Available in a variety of different colors and sizes. An absolute customer favourite!
---
Rain jacket for dachshunds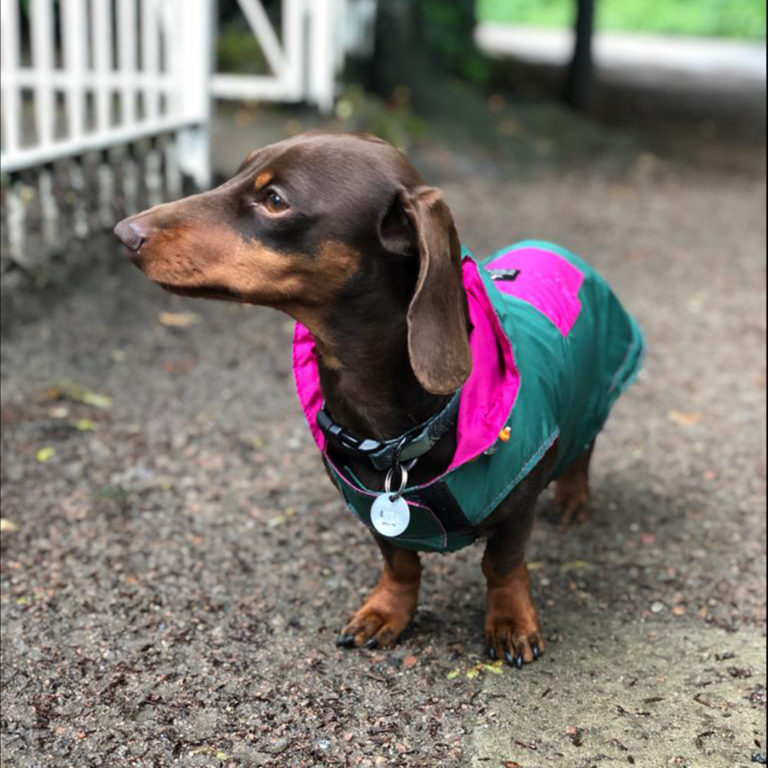 There's a dachshund standing in the rain… We can sing a song about it. Are there other dogs that are so extremely sensitive to rain? Our dachshund doesn't walk a single meter in bad weather without a rain jacket. The bright colors also increase safety in bad, dark weather. Getting dressed is of course very easy. We like to use the rain jacket ourselves for the walks that nobody actually wants to do. Which color is your favourite? Find out.
---
Classic: Trench coat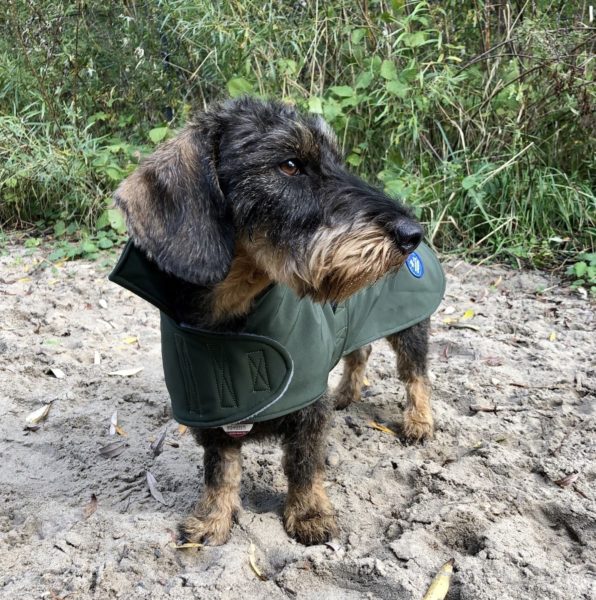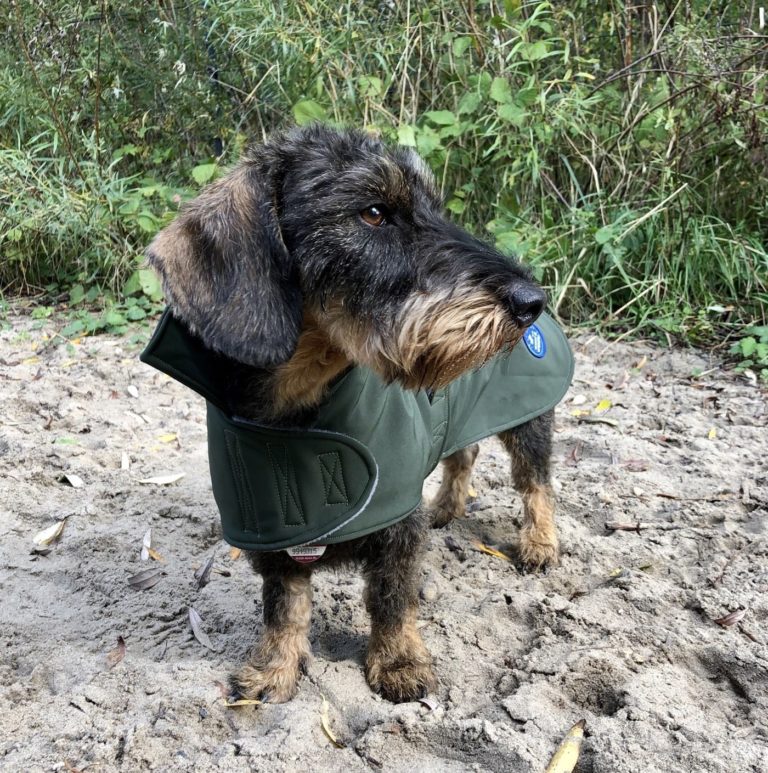 The absolute classic from the start. The stylish trench coat for the worldly dog. Quickly thrown over and closed with Velcro, the secret dachshund mission can start. On the outside, the trench coat is of course water-repellent thanks to the great softshell material. Inside it has a pleasantly soft lining.
---
Vest harness for dachshunds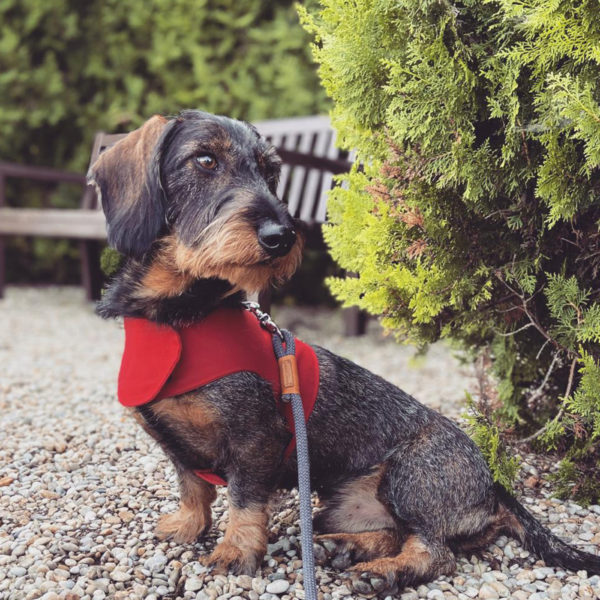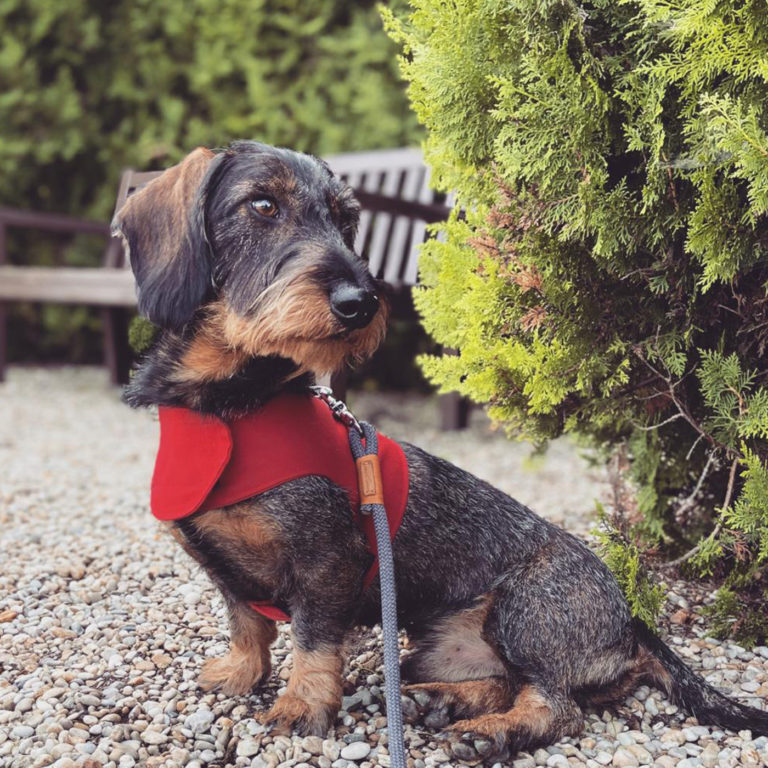 Our dog harnesses in a comfortable vest shape can be closed quickly and easily with Velcro, with the same resilience as other classic dog harnesses. The train and the load are distributed evenly. For the cold days we have lined versions. For the warm days we have models with an airy mesh inner lining, once submerged in water these vests cool down for a while. No wonder the popularity in the dachshund community is steadily increasing.
---
Dachshund harness coat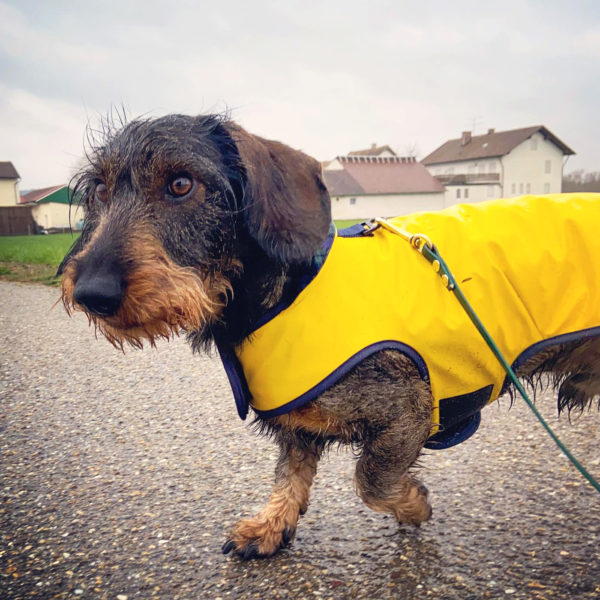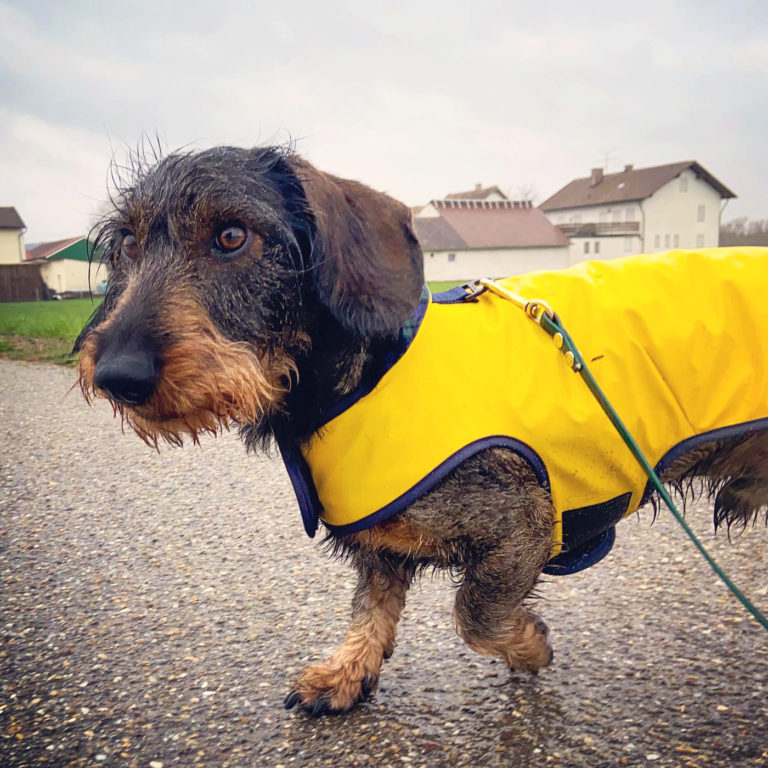 Is it a raincoat for dogs? Is it a dog harness? No, it is even both! We have combined two customer requests: A classic yellow raincoat with the function of our popular harness vest. The result is a casual coat with linen attachment. Of course, the Velcro also holds securely and securely here.
---
Chic bandanas for the dog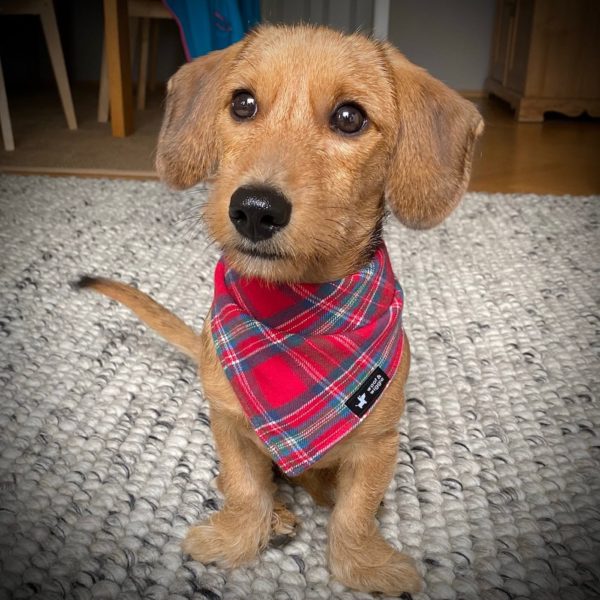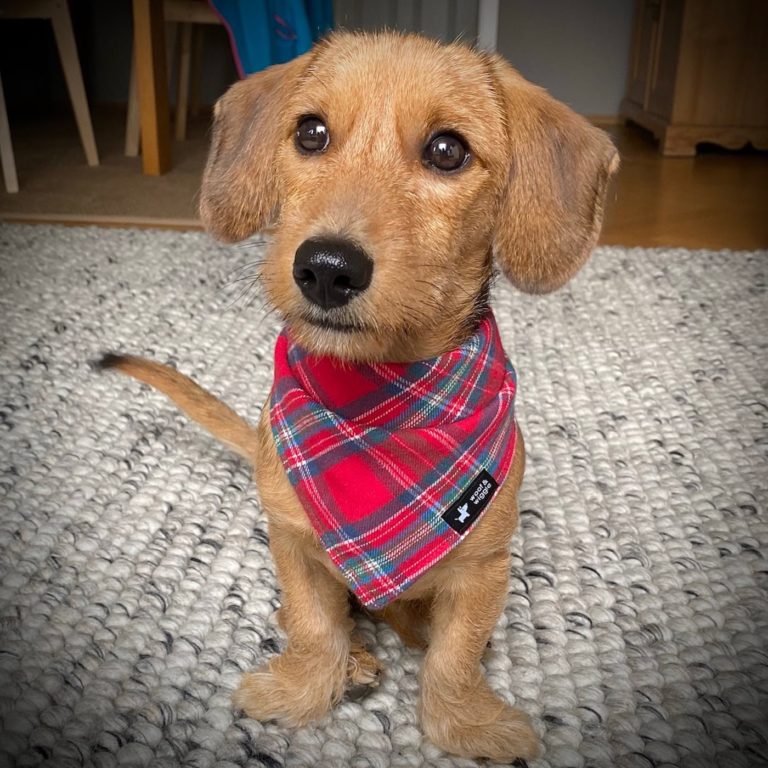 Our handmade dog bandanas (also known as bandanas) are decorative and available in a variety of designs. Really suitable for every taste, every dog and every occasion. Simply a classic that makes every heart beat faster. Which design is right for your dachshund's character?
---
Your dachshund as a sweater or shirt
Our embroidery machine hardly ever stands still. Wire-haired dachshund, short-haired dachshund – brown, black, pig-colored, skinny, or our funky skateboard dachshund… No matter which dachshund is your favorite, we have them in all shapes and colors. For your new favorite hoodie, sweater or shirt. Of course in fluffy Fairtrade organic quality.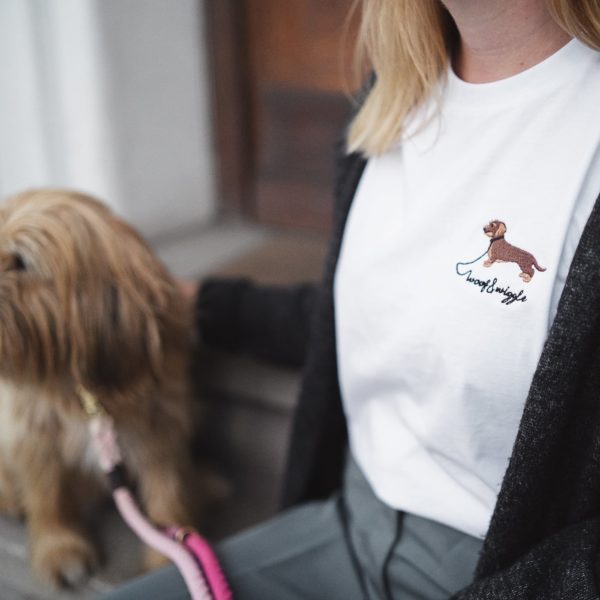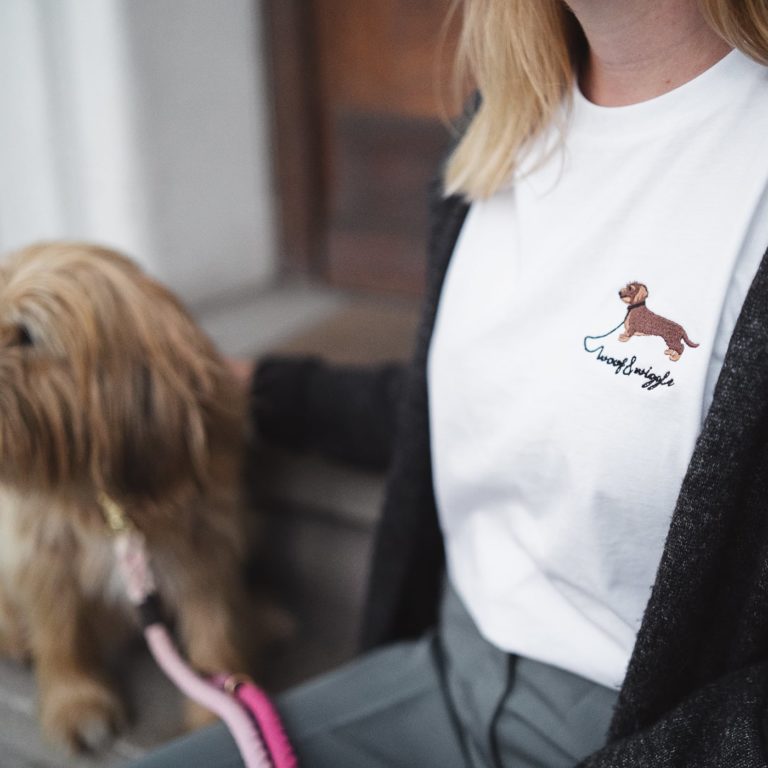 ---
Dachshund-approved bags & blankets
Whether at home or on the go. A dog should always be comfortable. We offer stylish solutions for your dog's rest periods. In addition to high-quality materials, we always pay attention to clever and well thought-out details.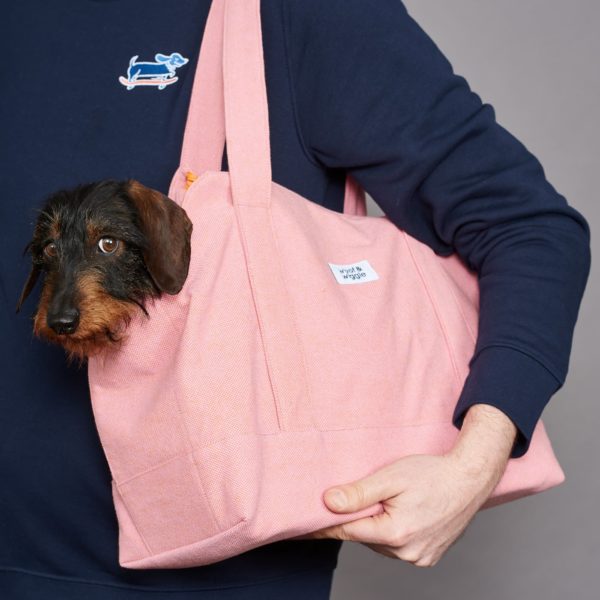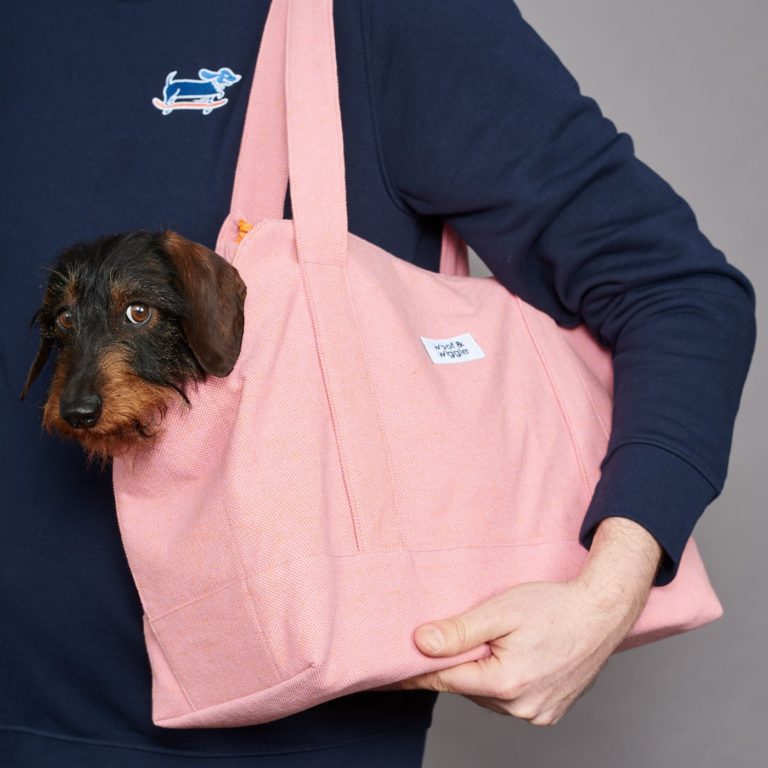 ---
Gimmicks for dachshund fans
Small niceties or gift ideas for dachshund fans. Our coffee cup "Dachshund Party" is particularly popular with our customers. , made in Germany. The coffee break becomes a real highlight. Here, too, new dachshund accessories are constantly being added to the range. Our studio never stands still to fulfill your wishes.
Do you have any questions?
Just contact us by telephone/Whatsapp (+49 160 996 002 56) or write us down Instagram or Facebook. We would be happy to advise you.
Otherwise take a look at our magazine
Hin und wieder posten wir interessante Neuigkeiten aus unserer Hundewelt. Und auch hier geht es natürlich oft um den Dackel, z.B. um spannende TV-Tipps & Co. – Hier unsere letzten Beiträge zu diesem Thema als kleiner Vorgeschmack: