Who is behind woof & wiggle?
woof & wiggle are Veronika Wöll and Rainer Rösing. We both come from the south (Tyrol and Bavaria) but have been living in our adopted home of Hamburg for several years. A young spoiled miniature dachshund named Mikkel lives with us here. As graduated designers, we have been self-employed for many years. Veronika as art director in advertising, Rainer as UX designer in software development. We didn't have much to do with dog supplies most of our lives, but luckily there were already technical links to the subject of textiles and plenty of experience in sewing. This enabled us to quickly get into the new stuff with a lot of extra hard work and a good dose of passion to develop products for woof & wiggle.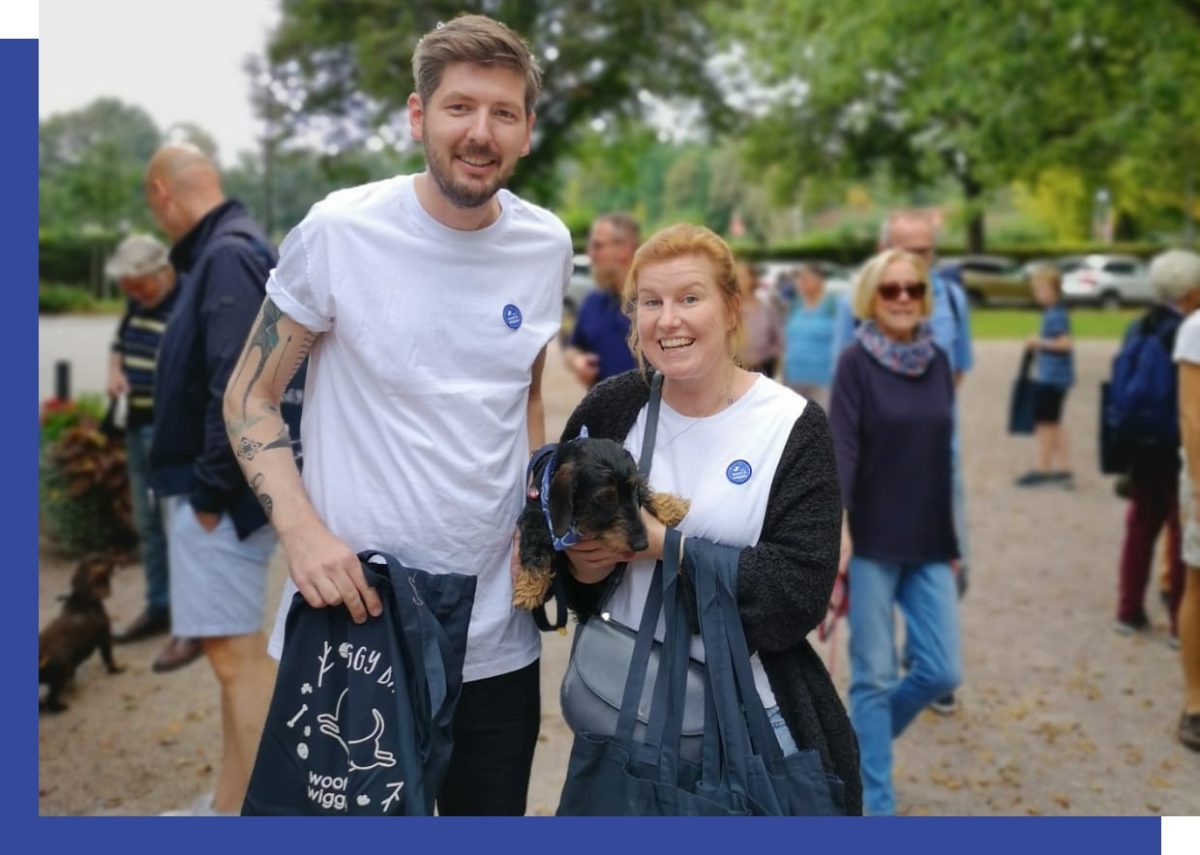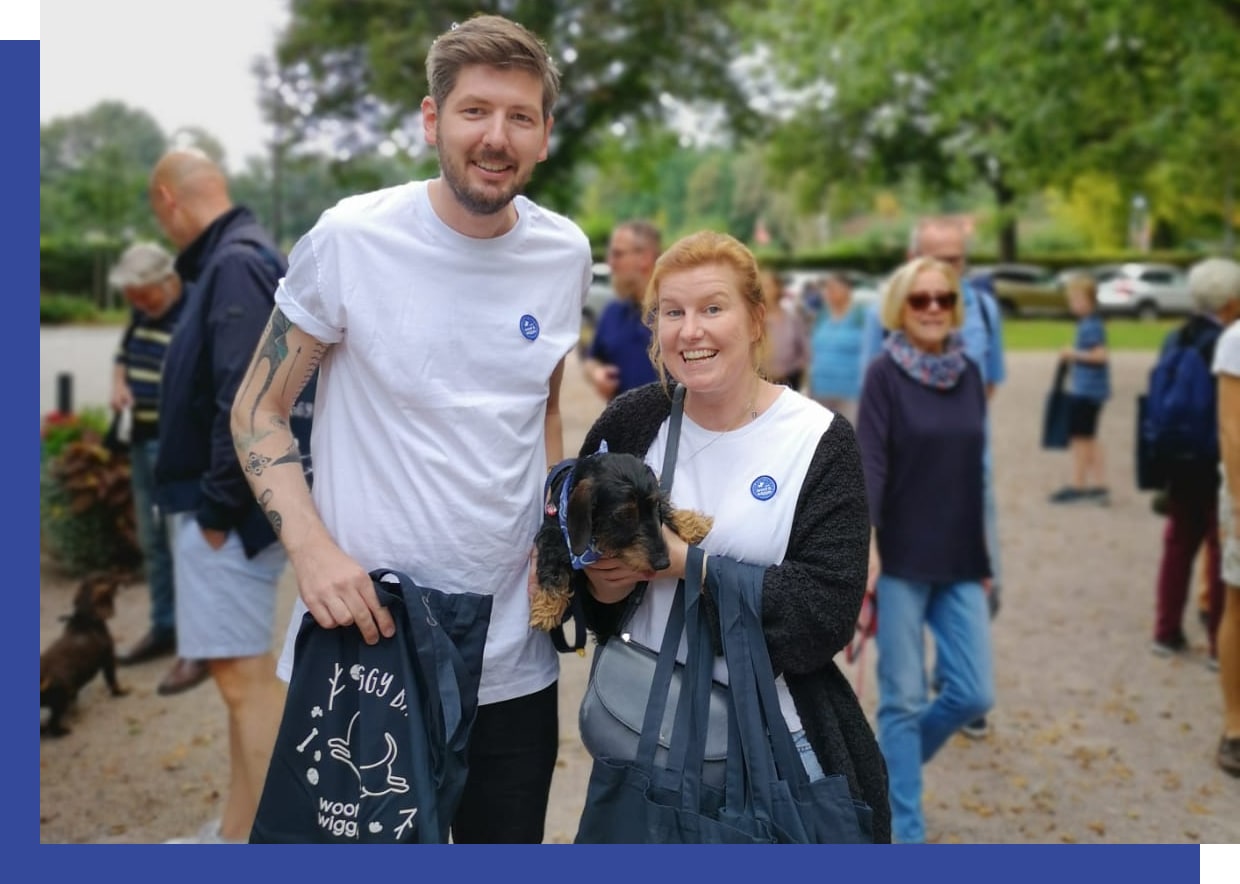 How did woof & wiggle come about?
To be honest, chance played something into our hands here. It all started when Dachshund Mikkel moved in with us. It was a pretty cold February when we brought him as a puppy to his new home in Hamburg. His first steps in snow and ice were very exhausting for him. So Veronika quickly sewed his own sweaters for him and constantly developed them further. Instagram promptly gave great feedback for his sweaters and increased inquiries about the manufacturer. Up until now, it seemed to be very difficult, especially for dachshunds, to find suitable functional clothing and the dachshund with its short legs and short fur is particularly vulnerable. So over time the idea matured to sew these sweaters for others too, of course not just for dachshunds. Little by little we have continued to expand the range and continuously develop new products.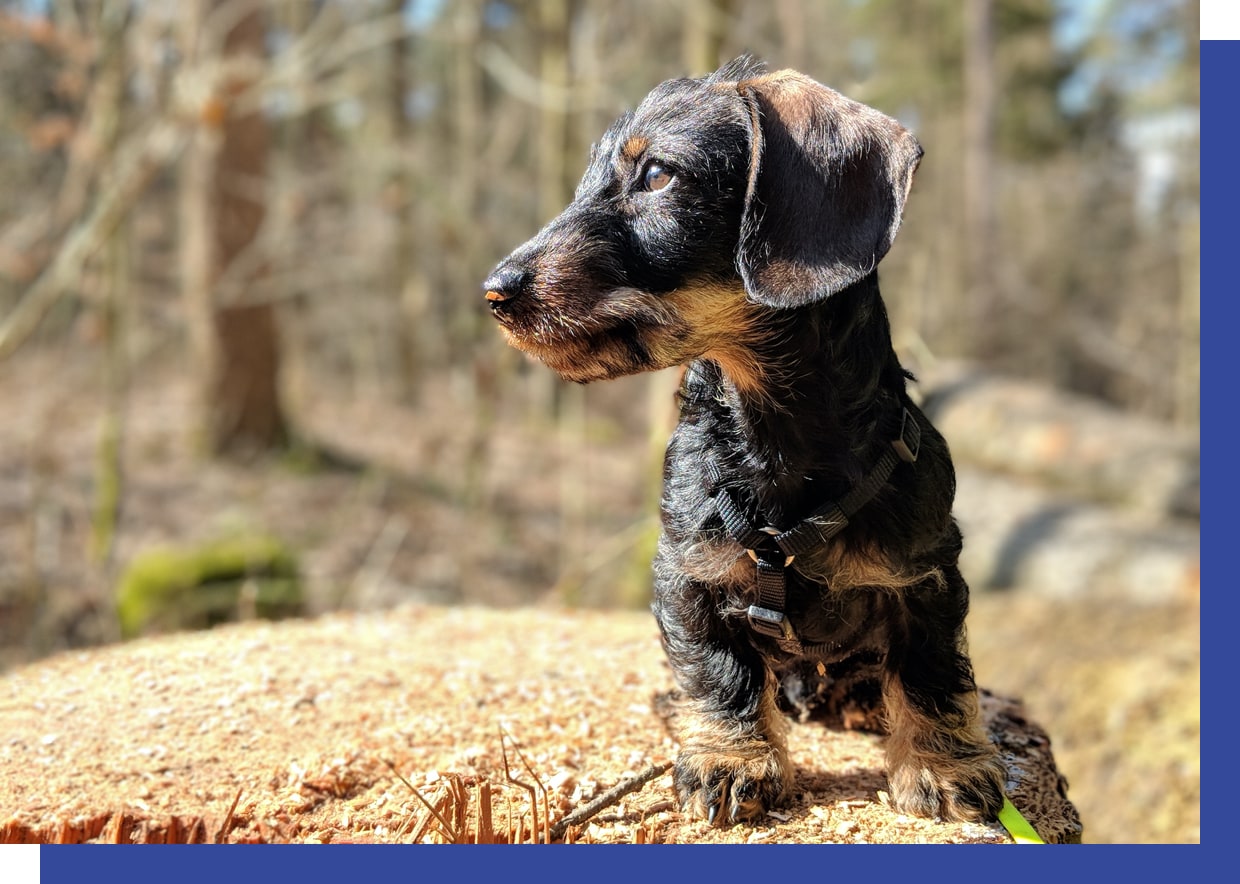 Overwhelmed by the feedback
From the start, the feedback from the community simply overwhelmed us. We are enthusiastic about the positive response to our products and the great support we get from the Dachshund community and the regional dog scene. To our surprise, the media such as BILD or NDR came to our attention early on, which we are very grateful for. The topic "Dachshund" in particular seems to have hit the nerve of the time. Although we always explicitly emphasize that we are not a pure "Dachshund Shop", we are there for all dogs, especially small dogs. The fact that our personal heart beats for the Dachshund can be noticed here and there while browsing in our shop 🙂
In-house production
We manufacture most of the products directly in our studio in Hamburg Eimsbüttel. This enables us to act flexibly and keep delivery times short, especially for the custom-made pullovers. When it comes to materials, we pay attention to quality and use brands such as Original Polartec® Fleece or Liberty London fabric. Nevertheless, we always try to keep our prices moderate and affordable for everyone.
Our current topseller