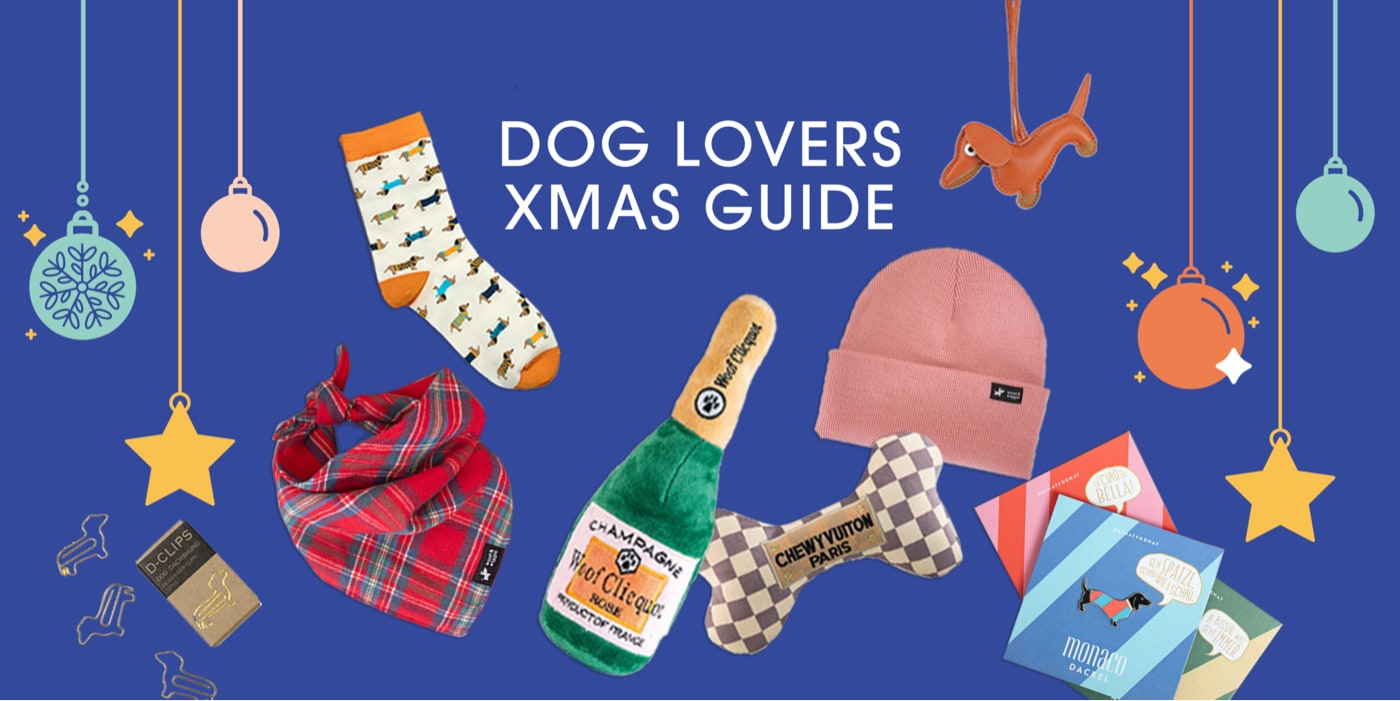 You all know this: Christmas is coming and you have absolutely no idea what to buy for friends or relatives. We try to help you out with some inspiration for dog related Christmas gifts of all kind and for every budget. We are pretty sure we have something for every type of dog lover or owner.
In doubt or last minute, you are never wrong with a gift voucher.
For all people who love organisation.
Small gimmicks such as paperclips or little magnets are not only good for personal organisation and order, they also create little moments of joy in the everyday life of the giftee. For more little gimmicks, simply click here.
For the Dachshund Fan.
We love sausage dogs! This is why we have lot of dachshund specific items in our shop. For more wiener dog products, just click here.
For bookworms.
A design DIY or a book with recipes for dogs. Somebody who loves books and reading will surely be happy about those products. Of course we also offer nice little stickers to mark the really interesting sections.
For the playful people with a sense for irony.
We love toys that make the human laugh as well. We offer a big range of ironic designer parody toys as well as some classic design toys.
For everyday joy.
Those little gimmicks will remind the giftee of you every day in his life. To find more items of this kind, go this way.
For the next game night.
The best gift is something which brings people together. This is why we offer some fun games for all ages, of course dog related.
For everybody who doesn't want his dog to be naked.
Our bandanas are handmade in Hamburg and available in various sizes and designs. If you need help finding the perfect size, simply get in touch with us.
For friends of fine british ceramics.
Hand-painted money boxes, vases or salt and pepper shakers from England. Available in various dog specific shapes such as dachshund, terrier or french bulldog.