A nice journalist and photographer from BILD Hamburg recently visited us and interviewed us about the shop and especially about Dachshund fashion. Today on April 30th, 2019 a small article was published with the title "Dachshund-Style – Own hairdresser, own fashion for Hamburg's new in-dog". The Dachshund is now a trend dog. Also there is Lena Rasmussen from Hundefriseur Hamburg. At Lena we are also regular customers and in your great shop you can now also occasionally purchase woof & wiggle products. So have a look at the kiosk today, you will find us on page 7.
Alternatively, the article can also be found online.
Click here for the online article in the Hamburg regional section of BILD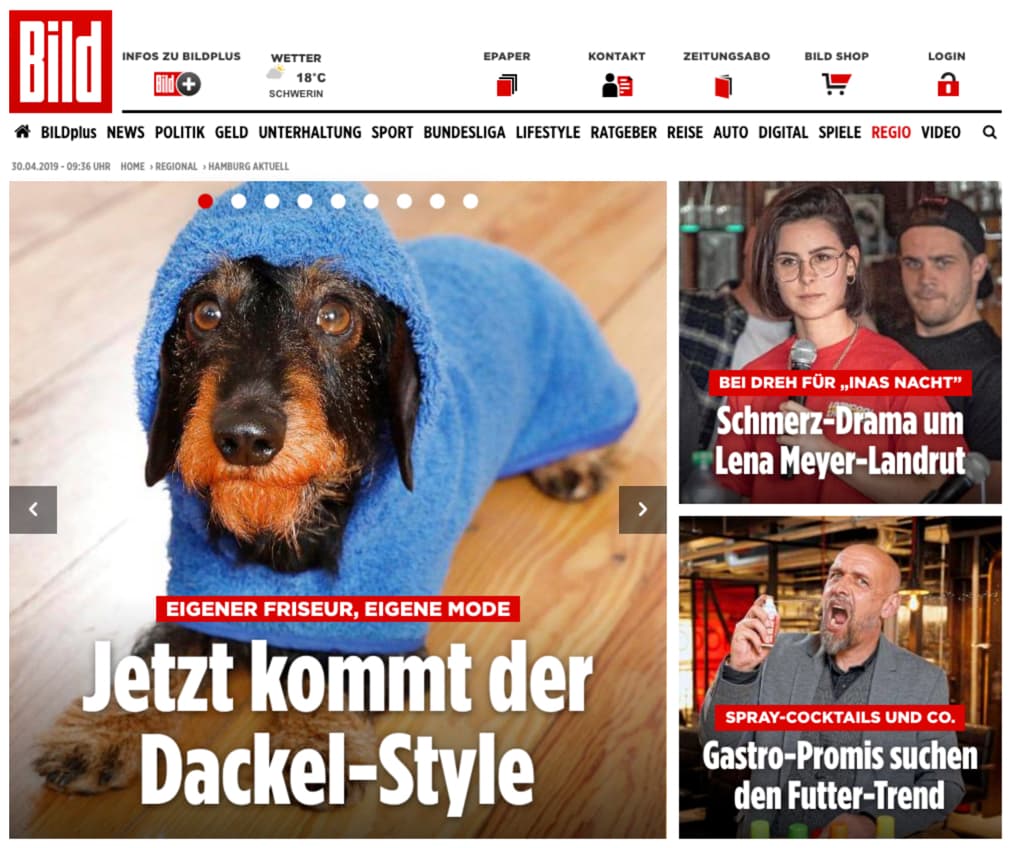 By the way, Mikkel is wearing our dry poncho. Because he gets after drying in bad weather or when he had to bathe.