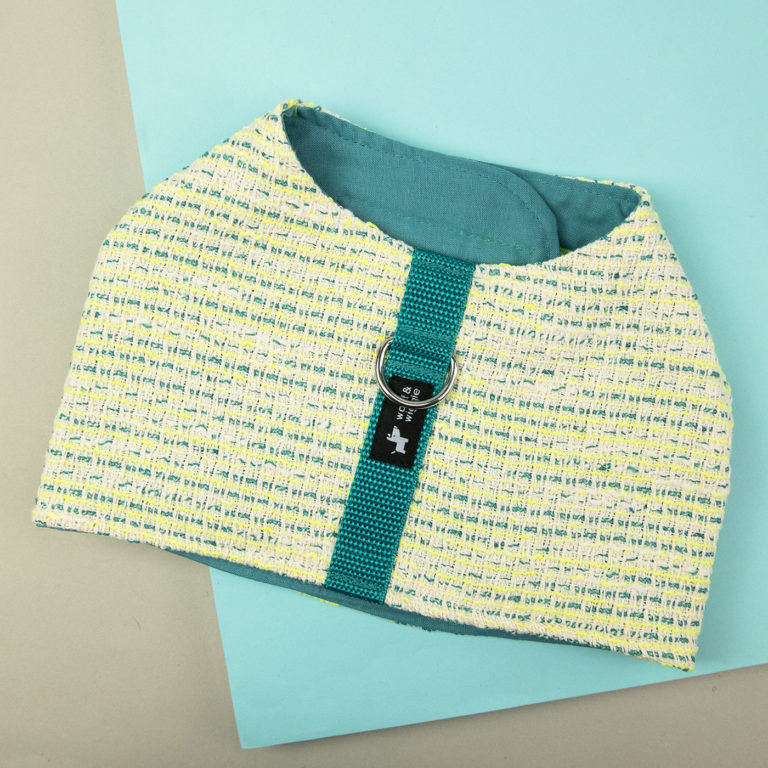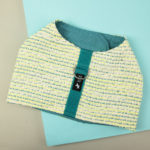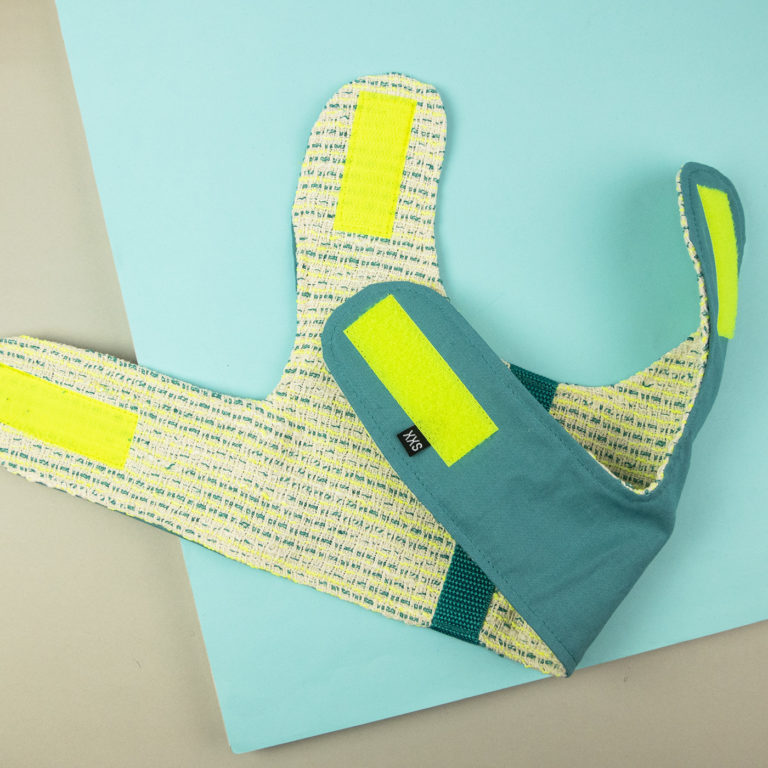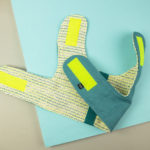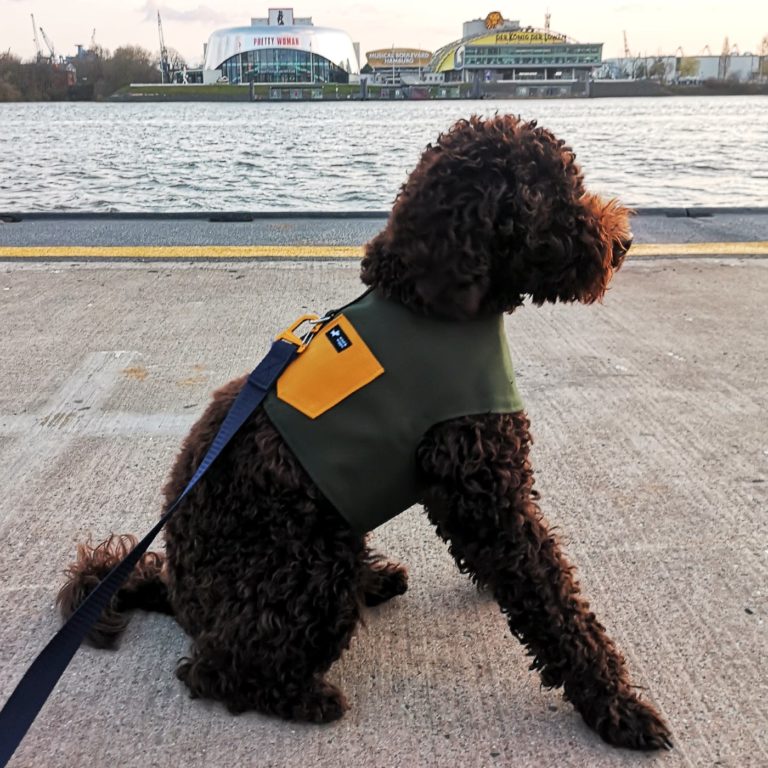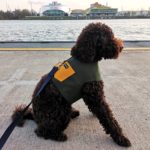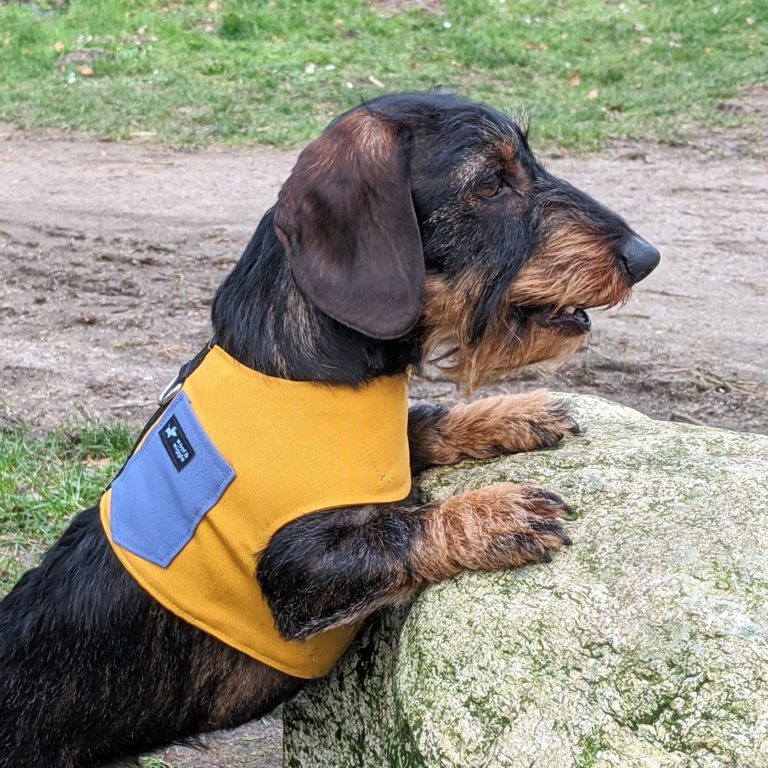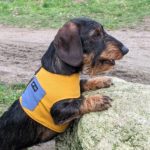 Dog harness "New York"
43,90 €
Wir benachrichtigen dich gerne, sobald dieses Produkt wieder lieferbar ist.
Description
Our dog harness in the shape of a vest distributes the tensile forces of the leash nicely and thus reduces the risk of rubbing the dog in one place. And it also looks very chic in this trendy bouclé version made of petrol and neon yellow
With adjustable Velcro straps on the neck and chest, our harness is easier to put on but just as safe as many other dog harnesses. By anchoring the Velcro and Velcro hooks, Velcro is one of the strongest fastening methods. We recommend that for the safety and comfort of your dog at least half of the two Velcro parts should lie on top of each other.
Material
Outer material (bouclé) 90% cotton, 10% PES100
Care instructions
Machine washable at 30 ° C, gentle cycle
Sizes
XXS, XS, S, M
Notes on sizes
Size XXS:
Length: 10.5 cm
Neck: 25-30 cm
Chest: 30-35 cm
e.g. suitable for chihuahua, puppies, rabbit dachshunds, toy poodles
Size XS:
Length: 11.5 cm
Neck: 30 – 35 cm
Chest: 37.5 – 42.5 cm
e.g. suitable for Yorkshire Terrier, Maltese, Chihuahua, Pomeranian, puppies, dachshunds
Size S:
Length: 14 cm
Neck: 35 – 40 cm
Chest: 42.5 – 55 cm
e.g. suitable for Mini Schnauzer, Pug, Shih Tzu, Jack Russell, Dachshund, French Bulldog
Size M:
Length: 15 cm
Neck: 40 – 50 cm
Chest: 52.5 – 62.5 cm
e.g. suitable for Westie, Pekingese, Schnauzer, French Bulldog
Join the Gang!
Don't miss out our hot news and events.